For optimal hygiene of your ultrasound probes
Sagami, parent company of Protex, is at the forefront of medical technology in supplying the worldwide healthcare industry with probe protections. Protex probe covers, by virtue of their quality and robustness, ensure perfect hygienic and aseptic conditions for ultrasound machines.
Endocavity probe covers prevent microorganisms cross transmission during successive uses of the ultrasound probe in several patients. Their use protects the endocavity probe from too many contacts with certain disinfection products that could damage it.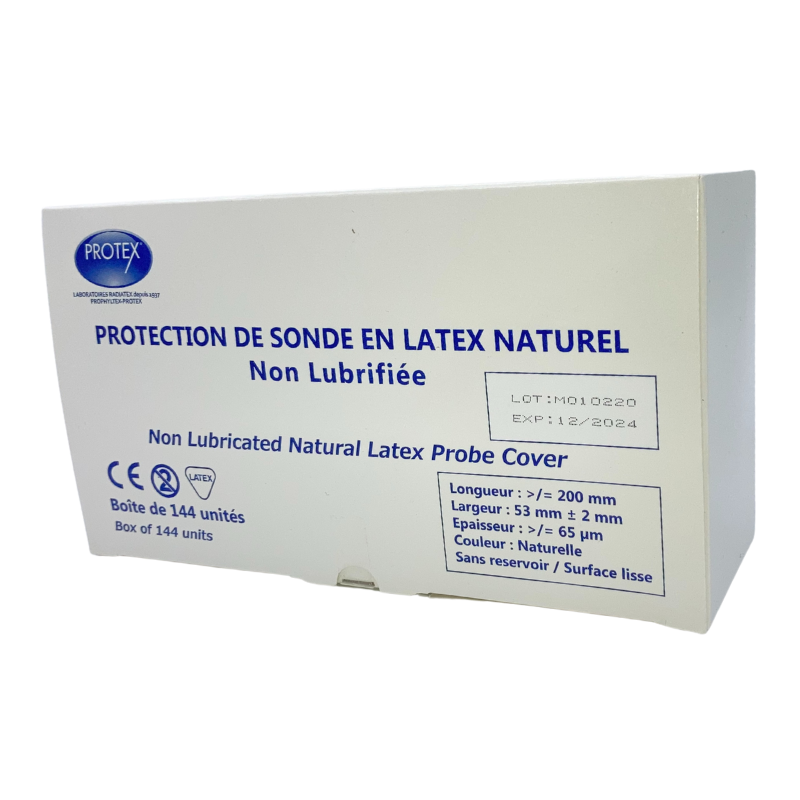 Types:
– lubricated (ref. ACL 7966102)
– non lubricated (ref. ACL 7921536)
Non sterile, single use
Material : natural latex (silicone oil for lubricated model only)
Shape and color: without reservoir tip, natural color, smooth surface
Dimensions :
– length: ≥ 200 mm
– width: 53 +/- 2 mm
– thickness: ≥ 65 microns
Conditioning: individual foil, box of 144 units
Superficial probe covers allow ultrasound examinations to be performed in optimal hygienic conditions. Their use preserves the ultrasound probe by limiting contact with certain disinfection products that may damage it.
Protex superficial probe protections will be available soon.
To request information or order our probe protections
If you have a question, if you want to know our commercial conditions or if you wish to order our probe protections, contact us at info@protex.fr or by filling out the form below. We will come back to you as soon as possible.